by Continental Club on July 6, 2012
If you are flying into Heathrow Airport this Summer, look out for a giant painting of Team GB Olympian Jessica Ennis on the ground below before you land.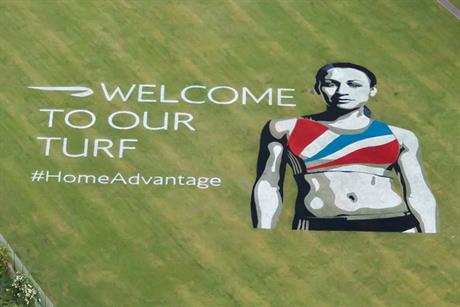 The image has been specially commissioned to welcome both visitors and those returning home to the UK – as well as reminding competitors that only one nation has the 'Home Advantage'). And, if you see it and you wonder how it was created, here's a time-lapse video showing it all from the grass up:
The Welcome To Our Turf image is part of British Airways' support for Team GB and Paralympic GB athletes, as well as the London 2012 games themselves. To follow the progress of the teams, search online for #HomeAdvantage.

---